A TRADITION THAT GOES BACK OVER A CENTURY AGO
SINCE 1830
The Moneo family has made artisanal wineskins and odres (or pellejos, a type of wineskin made from a single pig skin) since 1830.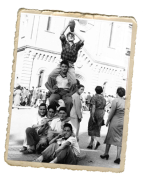 COVARRUBIAS TANARIES
Andrés and Javier Moneo set up their wineskin workshop, which stayed in business until 2020, at the Tenerías neighbourhood.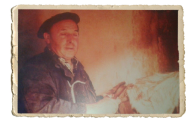 5Th GENERATION OF WINESKIN CRAFTSMEN
David Moneo learned his craft from his uncle Ángel Moneo, and he set up his own store at the Tenerías neighbourhood in Covarrubias.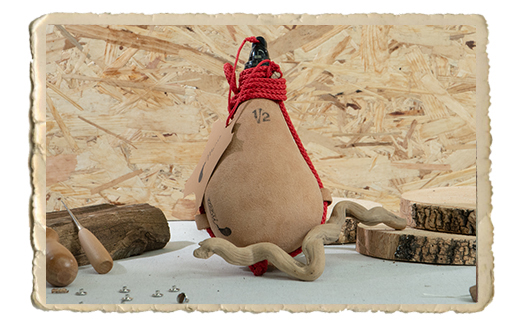 NEW STORE
David Moneo moved his business into a new workshop and started his process of reimagining the tradition, introducing vegan wineskins.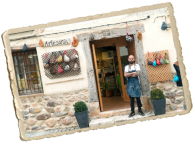 Innovation into his family heritage
experts in vegan wineskin
We make artisanal wineskins with a natural latex interior, fit for keeping any type of beverage, and synthetic fabric on the outside featuring unique prints and motifs.
TRADITIONAL CRAFTSMANSHIP ADAPTED TO MODERN TIMES

LATEX INTERIOR
New latex interior to store any type of beverage while keeping the wineskin safe
100% artisanal process
Craftsmanship that goes back several generations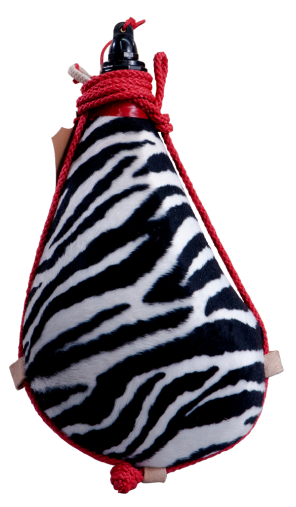 100% VEGAN WINESKIN
100% vegan, natural and thermal materials.

GOATSKIN WINESKIN.
Goatskin of the highest quality, vegetable-tanned at the tenería (or workshop).
NEW WINESKINS
We are constantly coming up with new wineskins to make sure you find exactly what you are after
CHILDREN
New wineskin designs for children. Latex interior.
Latex
New wineskins with latex interior to keep any type of beverage.
PEZ (PITCH) GOATSKIN
New designs of traditional goatskin wineskins.